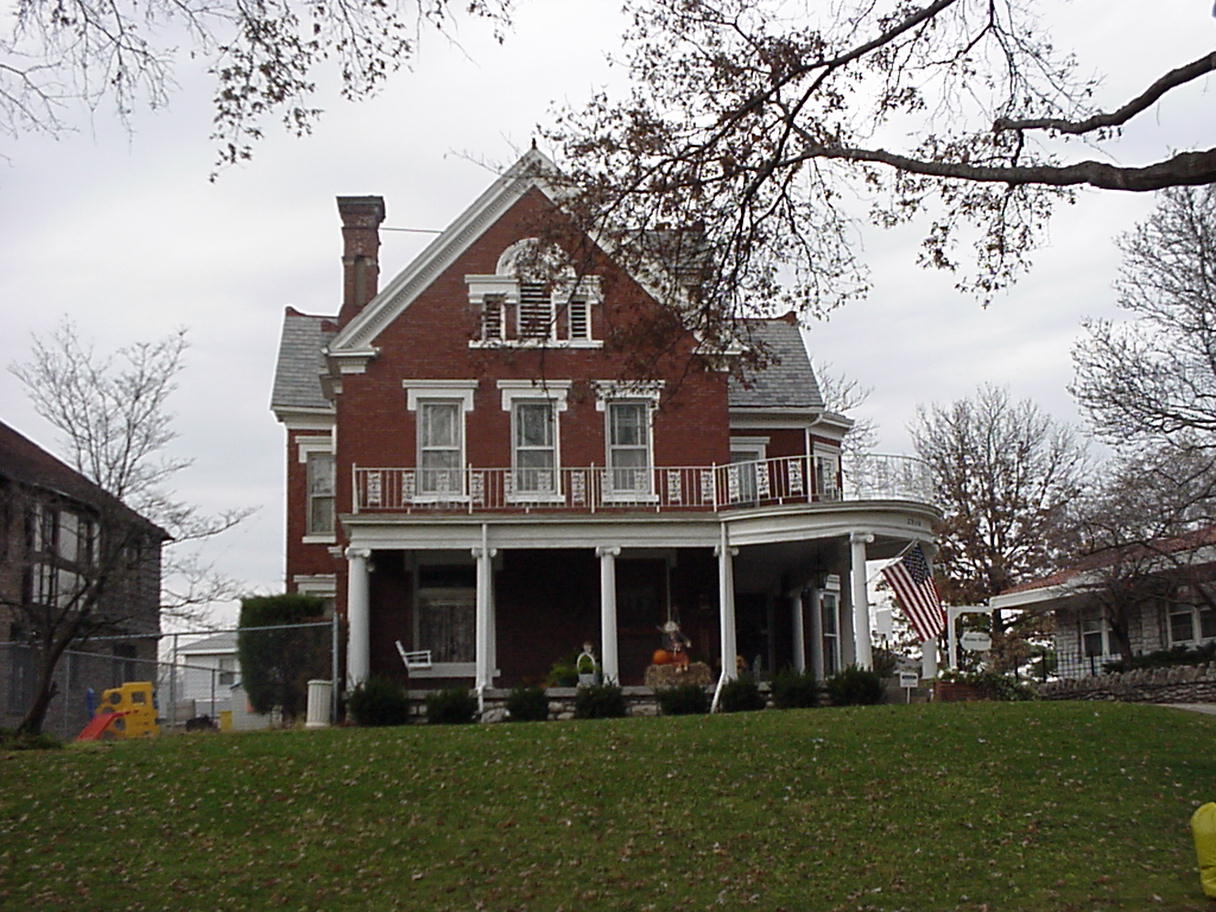 Hanford L. Kerr Residence
2310 Washington Boulevard
Architect unknown
Built about 1886
This house for Hanford L. Kerr, son of Hanford N. and Sarah Kerr, was one of several houses built in the area by the Kerr family before the development of Westheight Manor. The house is a beautifully restrained example of the Queen Anne style, with Classically derived details that point toward the development of the Georgian Revival. The carriage house to the rear repeats the stylistic vocabulary of the main house, but in a playful fashion more typical of the Queen Anne. The interiors are beautifully preserved with superb woodwork, tile fireplaces, and etched glass window lights. It is unfortunate that the name of the architect of such a sophisticated design is not presently known.
Hanford L. and Nettie Kerr initially retained title to all of the property west of 22nd Street and thus were partners in the platting of Westheight. They sold most of their holdings to Ernest L. and Edna Fife Betton in 1917.
Following Hanford Kerr's death in 1921, the house was sold to George W. Biggs in 1923. It then became the property of Dr. Paul M. Krall.
---
Back to Top
Back to Structures
Back to HWNA Home page.