"Decking the Halls"
Westheight residents Carolyn Walden, Curt Cutting and Anna Michalski decorate the roundabout at 22nd and Washington Boulevard Tuesday, Nov. 29th, 2004, in preparation for the holiday season. Westheight residents are having decorating contests this holiday season, as well as the Board of Public Utilities / Operation Brightside and the Leavenworth Road Association. The theme for the neighborhood is "Dressing up for the holidays".


by Melissa Shum
of the Kansan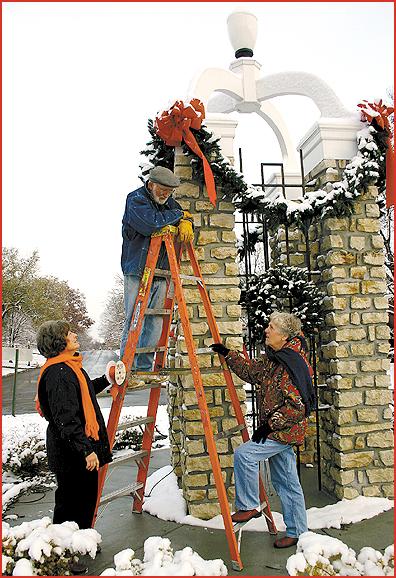 from The Kansas City Kansan, Wednesday, Dec. 1, 2004; p. 1.

---
Back to Top
Back to HWNA Home page.